Scarface was a classic gangster film directed by Howard Hawks in 1932 (not the 1983 remake). The story follows the rise and fall of Tony Camonte, aka "Scarface". It's a classic example of power struggle story. It is easily categorized as a gangster film because of its heavy use of gangster conventions. I'll list out and analyze a few in this post.
In Scarface, obtain power and losing power is the central theme. Tony started as someone in Lovo's gang and later becomes the king of the gangsters, while at the end he loses all the power and gets arrested by the police. Power struggle is a conventional theme for gangster films. Scarface is no exception. The character arc of Tony Camonte is a good demonstration of how the lust of struggle is able to corrupt such a person's life. It's a criticism of American materialism. The longing for the American dream is a convention of the gangster films, and Scarface does so in a traditional way.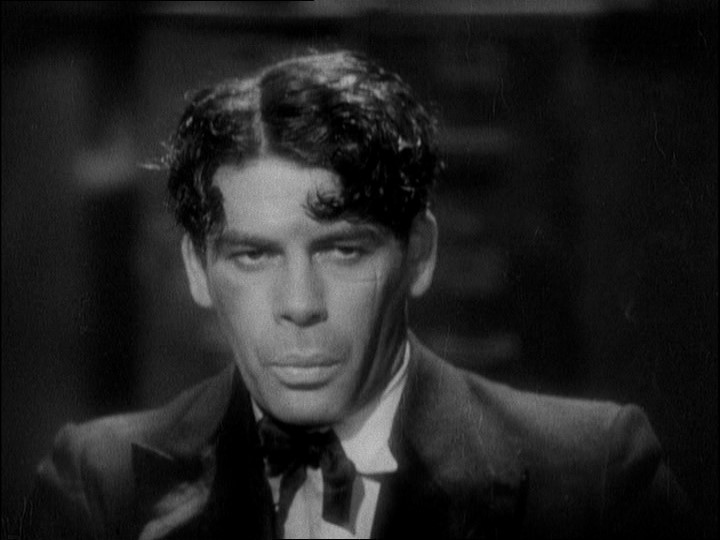 The use of guns might be the most significant genre trait for gangster genre. Scarface was known for its violence. It was banned in several states and its release was delayed in many other areas. The guns played a major part in Scarface. The introduction of the machine gun plays a big part in the development of the plot. It is the machine gun that adds more violent aspect to the visual aspect and the sound aspect. The sequence when the gangsters shooting at the store windows and people on the street is just horrifying. Plus the role of sound made everything even more intense. The sound of machine gun really gave me goose bumps when I saw it. I think, its violence is very effective for production code to a certain degree. The way the opening title card is questioning people is fairly questioned by the violence in the film. Though the filmmaker did not intend to make them function the way the production code makes it to do, it works somehow in an ironic way.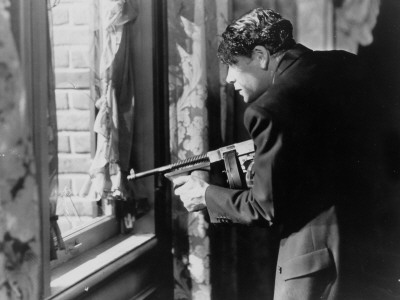 The aspect of family plays a major role in Scarface as well. The family is consisted by the mother, the sister, and Tony Camonte. They stay much close to each other through the story though it is not depicted as a "normal" family. The relationship between the brother and sister is worth mentioning. The aspect of incest in gangster films was later toned down due to the production code. It is still a way of showing the union of a family, which kind of reminiscent the family aspect in western films. This implicitly draws a connection to the conventions in western films.
It is these conventions that make Scarface such a gangster classic. Without such a gangster film landmark, the films come afterward would not have the same plot structure as they do nowadays.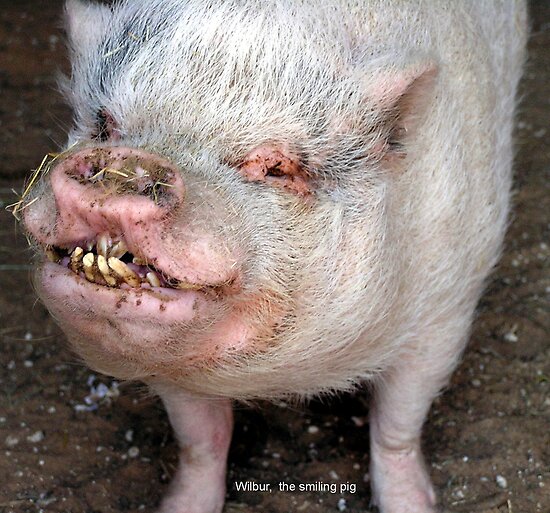 "this is what we do nowadays, we smile like pigs" :D